Philosophy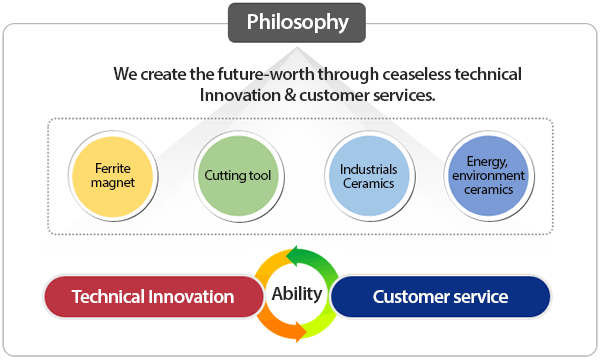 Union Materials Corporation aspires to share a strong responsibility to international society by chasing "striving for world prosperity" on the basis of harmonious coexistence in all business, social and environmental activities. Union is also targeting to respect "harmony among humankind and amity in global community" through positive services and self-sacrifices to society and humankind.
Union pursues "preservation for peaceful world and childish innocence " by respecting business ethics and social virtue and by taking definite stance against corporate irregularities and anti-social extortionate activities.
In addition, we are living up to the expectation of community by enlargement of laudable influence to the world society and continuous development of new products and business circumstances.